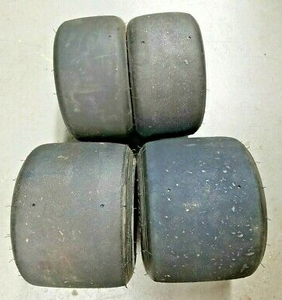 SALE PRICE!!-
Bridgestone YLR tires- $150.00 a set of 4 + shipping! These are used tires, One race weekend on each set of tires..
Front 4.5 /10.0-5
Rear 7.1 /11.0-5
NOT sold individually, sets of 4 only.
Photo shows example set. Each set can vary in wear due to track conditions, driver weight etc.